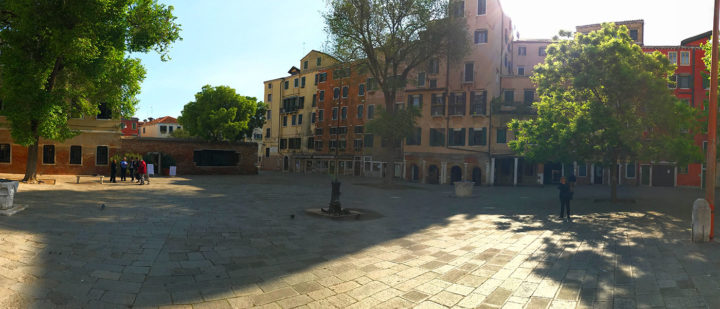 Ca 'San Marcuola 1 is located in Il Sestiere di Cannaregio, less than ten minutes from Piazza San Marco and Rialto.
Cannaregio is a neighborhood full of typical restaurants, characteristic shops and suggestive fields where in the evening the traditional and trendy Venetian aperitivo is served: the spritz.
From Ca 'San Marcuola 1 you have easy access to part of the unknown Venice, the authentic one: Fondamenta della Misericordia and the church of San Marcuola, the Jewish Ghetto, where you will be seduced by sensations that are impossible elsewhere.
The oldest and best-preserved Jewish quarter in Europe is not far from Ca' San Marcuola 1. The ghetto is characterized by its tall houses, small windows and the Jewish Museum, capable of condense the history of the Jewish community in Venice into a small space. Among relics and objects dedicated to worship and holidays, the institute guides us to visit the 3 beautiful synagogues located next to the museum. A tip: if you go there at dinner time, take advantage of the refined Jewish cuisine and go to one of the restaurants in the Ghetto.
Few know that the word "ghetto" derives from the Venice Ghetto. That part of the city was inhabited by Jews from the fourteenth century, but originally it was the seat of the iron foundries. The cast of molten metal, the jet (in Venetian language geto), originates the Venetian word ghetto to refer to that particular area.